Perennials
Perennials come in all shapes, colours and sizes and will turn your garden into a colourful paradise every year. They emerge in the spring, thrive and bloom, and then die above ground in the fall. Then life retreats back to the roots, waiting for the next spring. They are therefore the foundation of any garden. You can now order some of our perennials in the webshop. Stop by Ahern Nurseries & Plant Centre for the complete selection of our beautiful perennials. Call us on 086 1002187 for help & advice on what to plant.
What you can expect from us
| | | |
| --- | --- | --- |
| ✓ We deliver nationwide | ✓ Delivered to your doorstep for only €6.50 | ✓ Family-owned business |
Why every garden needs a few perennials
What makes perennials so valuable for your garden? Where annuals only go through one life cycle and then die, perennials last longer. The perennial, herbaceous plants 'take a break' after their growth cycle but will thrive and flourish again the following year. They continue to live underground and from spring they surprise you with even more beautiful and stronger flowers. You, therefore, don't have to replant these plants every year. There are also evergreen perennials that keep their leaves in the winter and stay green all year long. Buying perennials from Ahern ensures a colourful garden and offers you a fundament for the garden to build on. Plant annuals near your perennials to create a varied colour palette.
When should I plant my perennials?
Spring is, for many, the ideal time to get those green fingers dirty and take your garden to a more colourful level. Who doesn't dream of a blooming garden that you can enjoy all summer long? However, planting in the autumn is also a possibility. As a matter of fact, autumn planting even has more advantages than planting perennials, trees and shrubs in spring. The soil is still warm from summer and a bit moist from autumn. Your garden plants can now take root even before the winter. That is why you will already have results in early spring. Plants dry out earlier in the spring, especially if they have just been planted. In autumn you don't have this problem, because in our climate you can be sure some rain will fall out of the sky. You can also combine planting perennials with flower bulbs in autumn: this way, you are ready for spring in one go.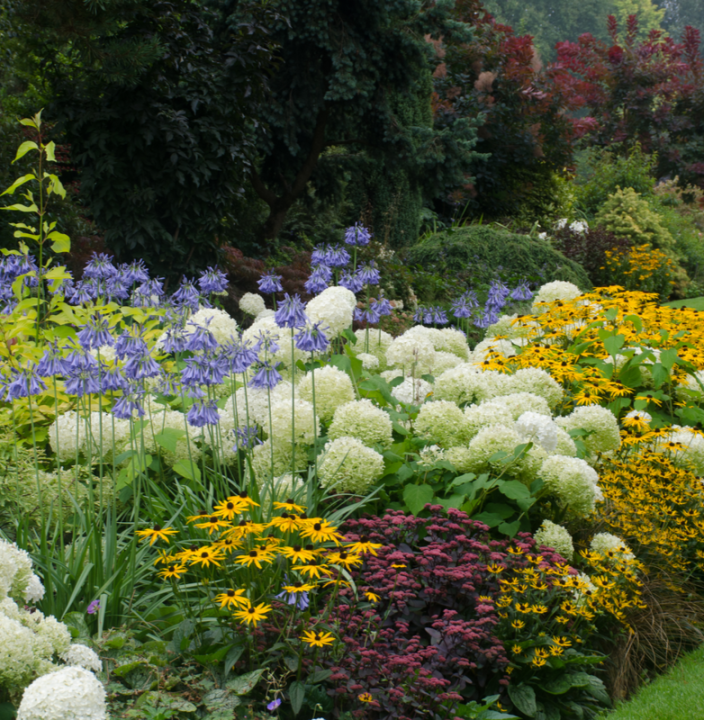 Taking care of your perennials
Perennials are the backbone of your garden and are therefore a great investment to make the most of your garden. Of course, it's essential to make sure they get the right amount of water and sunlight. Always check the information on the plant card if you're not sure what your perennial needs. Also, the soil should be rich in nutrients. Fertilising one or twice a year will make your garden plants thrive and grow strong. Diseases also won't stand a chance against your strong perennials. If you need any advice on planting, you know where to find us.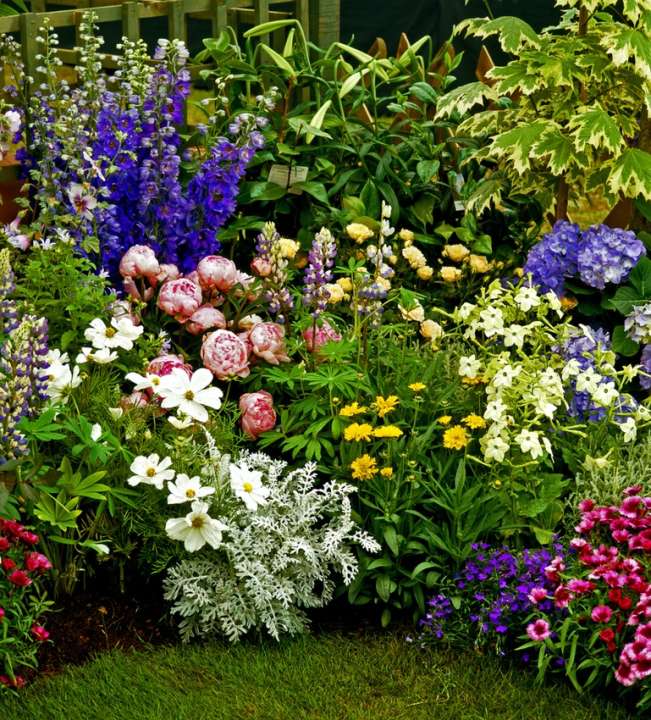 A few of our favourite perennials
There is much to choose from when it comes to perennials. Always think about the goal you have in mind: are you looking for plants that won't lose their leaves, is the colour of their flower most important or are you looking for one big eyecatcher that has it all? Ask our experts at the plant centre or get inspired by this list of our favourite perennials:
Catmint

Delphinium

Hellebores

Heuchera

Iris

Lavender

Lupin
Interested in giving your garden what it deserves? We are here to help out! Visit Ahern Nurseries & Plant Centre soon to find the perennials of your dreams…