Containers & planters
You want to give your house- or garden plant the most beautiful stage to shine, right? A plant only really comes to life in a beautiful flower pot. Large, small, square, round, colourful, minimalist, stone or plastic? There are quite a few choices when it comes to containers and planters! Nowadays, they are more than just some practical thing you put your plant in. They are real interior design items in themselves. The living room, garden or balcony cannot do without a number of pots. After all, they give your indoor and outdoor space depth, height difference and a cosy touch! Visit Ahern Nurseries & Plant Centre to view our range of planters. We sell different products from brands like the Irish Lemonfield, Dunne And Dineen and Gorse Lodge.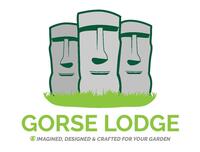 A planter for every plant
Most plants will grow quite happily in containers, and you can make just as fabulous a display using plants in containers as you can in the garden - great news if you're short on outdoor space. In our garden centre, you'll find a container for every plant: just match your plants to the pot that suits it best for instant success. Of course, it is crucial that the plant literally fits into its new home, but also that it completely meets your wishes in terms of taste. You will see that our range is large and diverse, and that is why you will always find a pot that matches your garden style. From ceramics to plastic and from wicker (hanging) baskets to terracotta, come by and get inspired by the versatile range of Ahern Nurseries & Plant Centre in Limerick. Let your imagination run riot creating mixed displays of perennials and shrubs in larger pots for instant impact.
Ahern's outdoor pot range
In addition to the pots for indoor use, we also sell an extensive collection of outdoor pots. Each type of container has its advantages and disadvantages, for example, in terms of weight, moisture resistance or price. For instance, plastic pots are lightweight and, therefore, easy to move. Plastic is also almost unbreakable and weather resistant. A glazed ceramic pot is also waterproof and weather resistant. They give your garden this Mediterranean vibe, even when it is raining cats and dogs. A zinc trough or tub is an exciting addition to the garden, but it cannot insulate heat and cold very well. What should, in any case, be considered is that containers and planters must have drainage holes in the bottom so that the water can drain freely. Add hydro granules for even better drainage.
Did you know... Troughs and grow spaces work brilliantly for growing vegetables on the patio? Place troughs against a wall to grow climbing beans or divide a plant space as small as 1m x 1m into squares to plant a surprisingly wide variety of fruit and vegetables.


Buy pots for indoor and outdoor in Limerick
Are you looking for an original gift for a birthday or housewarming? Buy a beautiful pot from our collection! We sell various outdoor and indoor pots in all kinds of colours and sizes. If you know what the recipient's favourite plant is, it is a great idea to consider a pot-plant combination as a gift. We also sell various plants with a deeper meaning. Lavender, for example, symbolizes friendly love, admiration and beauty. People love original gifts with a personal touch! So come by and get inspired. Our employees are happy to help you find the perfect containers.
Tip! Hanging baskets brighten up the dullest of entrance ways with brilliant scarlet pelargoniums or, for something different, tumbling tomatoes or chillies. In our garden centre, you'll find not only the baskets but also liners and water-retaining gel to mix into the compost to hold on to moisture for longer.