Our Services
Our comprehensive selection of plants makes our nursery a plant person's dream. From tiny alpines to giant herbaceous perennials, dwarf trees to statuesque specimens, there is something for everyone at Ahern Nurseries. We grow annuals, perennials, seasonal bedding, fruit, vegetables, herbs, shrubs, conifers, ornamental grass, ferns, bamboo and trees. You can view a selection of the plants and other products we sell on our product range page. It's also possible to order a fraction of our plants online.

Webshop

Our services include :
Potting and re-filling seasonal Hanging Baskets and Planters

Garden Design and Layout

Professional and Friendly Advice

Free Delivery

Relaxed and comfortable surroundings

Talks and Seminars

Ample parking space
We hope to see you soon!
Ahern Nurseries
Sherin's Cross
Kilmallock, Co. Limerick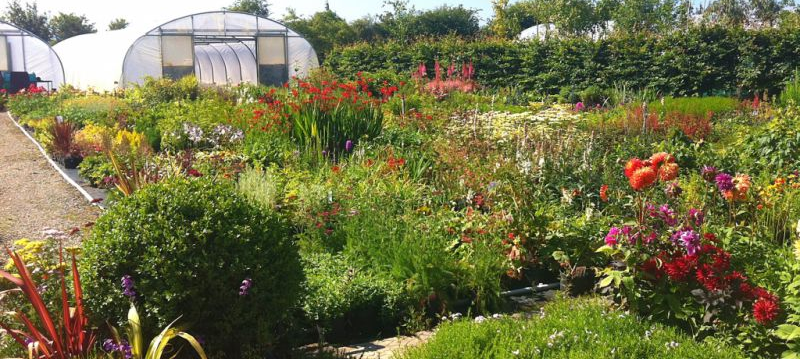 Take your garden to a greener level
We like to produce some old-fashioned plants that have long since vanished in modern gardens, so come and visit our nursery and plant centre, and see for yourself. Enjoy browsing through the tunnels and outside areas in a quest to find that elusive plant. We also sell all the products you need to take your outdoor space to the next level, including pots, garden decoration and all the more practical items to let your plants grow healthy. Don't forget to visit our houseplants area!