About Us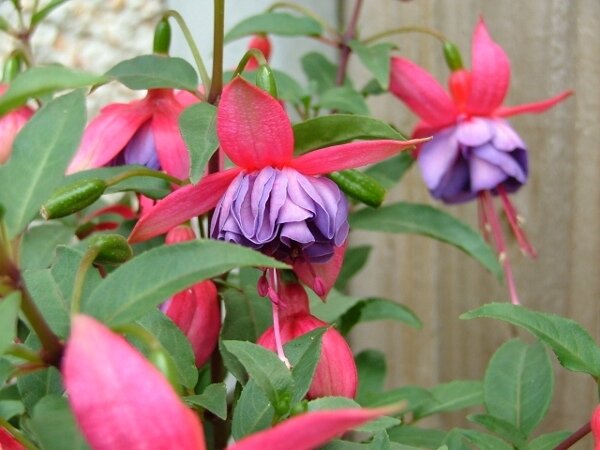 We are a family run business who are very much inspired and influenced by previous generations of Nursery expertise. Mick Hennessy and his wife Bridget began the business in Kilfinane in the early 1900's, they specialised in cottage garden plants and vegetables and sold their produce locally.
Their son Paddy and his wife Peggy continued the business in the 1940's. Things were very different then and it was difficult to survive solely on local demand. As a result, Paddy and Peggy branched out and developed what became a very successful wholesale trade supplying the newly established Garden Centre market which tended to be located close to urban centres.
Our Nursery and Plant Centre in Kilmallock
In 1992 Paddy & Peggy's daughter Orla and her husband Tim took over the bedding plant business and purchased 4.5 acres of land at Sherins Cross, in Dromin-Athlacca between Bruff and Kilmallock, where we still are today.

Initially, we focused on developing the Wholesale business, concentrating on annual bedding and ornamental plants. We pride ourselves on the quality and range of our seasonal plants and have developed an extensive network of trusted international suppliers. Our plants are grown and nurtured to maturity in our modern tunnels. While we continued to grow and supply bedding plants to the wholesale trade, the market became extremely competitive and we had to re-think our business model. Recognising that there was a renewed interest in indigenous Irish plants, we decided in 2007 to go back to basics and started growing the varieties of flowers that Mick and Bridget were proud to sell from their garden.
Plants are in our Family
It has taken us some time to develop our range sufficiently to open to the general public but here we are today! Three generations of professional plant producers, 20,000 sq ft of plants growing under cover and another 18,000sq ft of plants growing outside. We produce Bedding Plants, Herbs, Vegetables and Fruit, Bulbs, Alpines, Perennials, Roses, Shrubs, Grasses, Bamboo, Ferns, Trees and Hedging. Now that's pretty big for a Nursery! But add to that our expertise, experience and ability to give expert advice and the possibilities are endless! All we need is to know what you need!
A plant for a shady spot... No Problem.
A patio that lacks interest or colour... We can fix that.
Something easy for the novice or something unusual for the seasoned gardener... We have it.
Know the plant you want but can't remember the name... Just describe it.
Just don't know where to start... Ask for our plant advice, it's free!!
A modern garden room or an old fashioned cottage look... We can help you out.
Can't find what you're looking for... Leave it with us!
We are part of a huge network of Nurseries nationally and internationally and have the ability to source your plant from anywhere in the world.

This website gives you a flavour of what we've got but to really appreciate the value, range and quality that are on offer, you need to come and visit the nursery. We've built on the efforts of previous generations and want to ensure that this legacy lives on for our own children. As such, if you don't find stunning plants, professional advice and friendly service then please let us know.